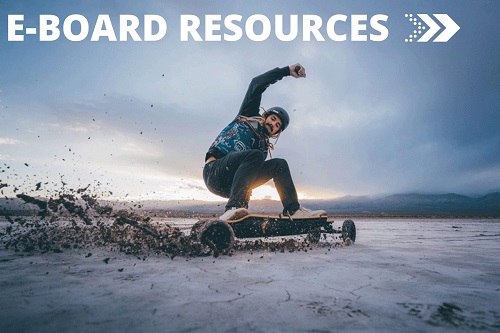 Good Electric Skateboard Resources – Best Blogs, Youtube, Facebook
In order to help the growing electric skateboard community, we always try our best to bring you interesting information. Real information, tips, advice and ideas are not limited to our site. That's why we've created a list of quality electric skateboard resources that you can refer to.
Electric Skateboard Blogs
eSkateHub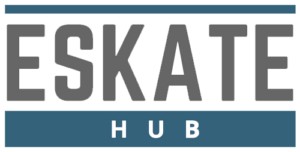 The first website you should read is the eSkateHub which has a lot of good articles and is rated on the top 1 of search engines. This site was founded by an Australian guy with a passion for electric skateboards.
This is definitely a blog worth the time to read. Products selected by Nate for evaluation are affordable, quality models. In addition, he also provides helpful advice and great ideas. There is an eSkate News section, but it looks like it hasn't been updated recently. Perhaps, we mention it here will give Nate an incentive to update it.
Electric skateboard HQ

This is an amazing blog, in our view! The site contains a lot of useful tips that you can apply right away. This is a rich library. The site's honest reviews with quality models can really help the reader make an immediate decision. What makes HQ so special probably comes from the fact that they incorporate interesting graphics in the reviews to display specifications visually.
If you are looking for specific information about a board you want to buy, or checking discount code, Electric Skateboard HQ is what you are needing. So make sure to check it out sometimes.
ESkateBuddy
Another great e-skateboarding website for you, guys: eskatebuddy.com! What we like about this website is the authenticity of the articles, useful tips and tricks for e-skateboarders. The eSkateBuddys' posts are in-depth and user-friendly.
Youtube Channels
Watching videos is one of the fastest ways to learn new things. And youtube is one of the richest sources of electric skateboard videos. Here are some of the channels of electric skateboard youtubers that you should watch:
JohnPaulYT
It must be said that John has invested time in creating content on his youtube channel. His videos are thorough and focused. This youtube channel is several years old and has thousands of subscribers.
The electric skateboard products that John reviewed are famous brands such as Meepo, Exway, Metroboard and Backfire and so. Interestingly, John sets his content apart with his mathematical and statistical approaches. JohnPaulYT constantly updates new videos, let's try it out!
Daniel Kwan
In the electric skateboard community, this is considered a sizable channel with nearly 25,000 subscribers and this number is still growing along with the number of videos.
In addition, Daniel also maintains his own website called DKwan.com. At this site you can find discount codes and contact information.
Not only reviewing electric skateboards, Daniel also reviews related products like gloves, skateboard bags and places for skateboarding.
This dude loves traveling around the world with the board under his feet, camera on his hand and always wants you to join him on his journey. If you are interested, you could find his contact on his website.
Average Eskate Reviews
This channel was founded by 2 British skateboarders. From being very into this sport and using many different types of boards, they decided to set up average eskate reivews to review the e-skateboard products for you.
They can immediately use those boards and review their pros and cons. This is the most intuitive way you can view products if you can't go directly to the store to buy. The channel updates new content every week, so you can see it as a fresh source of infotainment.
Ronnie Sarmiento
On the electric skateboard forums and communities, you can easily hear about Ronnie. Up to now, he has been working on youtube for 10 years, and now, his YouTube channel has more than 70,000 subscribers and 325 videos available. New videos are still uploaded weekly.
Besides electric skateboards, this man also creates content related to other types of personal electric vehicles such as onewheel, scooters, and bikes.
If you follow him long enough, you will find that he sometimes hosts a few small giveaways for his audience. Such a person with a positive attitude towards eskate as well as life is a lot to watch.
Scott Davies
Coming from a beautiful country in Sydney, Australia, Scott Davies can take viewers through beautiful scenes with his camera and electric skateboard.
The designs he chose are very budget-friendly and quality. This guy is also the discoverer of new novelty products, or in other words, he is the one who synthesizes and updates the new trends of electric skateboards, for example he discovered folding deck eskates.
Scott Davies channel has nearly 10 thousand followers, with more than 100 videos. He seems to be a good reviewer, you should follow him for more understanding about eskateboards.
Another source of information that you should also reach out to learn from is the electric skateboard forums.
Reddit – r/electricskateboarding
Reddit is considered as an information channel synthesizing many topics in life, including electric skateboards. This subreddit has over 40,000 members active every day, so you can keep up with the latest news about motorized boards.
Posts about hot decks, sick tricks, new products, new photos, etc are constantly being updated. If you are having any problems, you can post them on the forum, then wait for an answer, or you can find someone who is having the same problem as you, contact them and find ways to solve the problem together.
Facebook Group
With the popularity of the social network today, especially Facebook, there will inevitably be electric skateboard groups where e-skateboard owners gather to discuss and exchange experiences. One of the most active facebook groups today is Electric Skateboard Club with more than 13,000 members. Debates are heated up every day here. This facebook group is also where you find out about massive group rides in New York.
None of the sources mentioned above paid us to talk about them. Simply, eSkateBuddy just wants to spread value to readers and bring useful information to you. This list may be modified or added as new if we find new resources that are more interesting for you, so please come back to this post in the future!