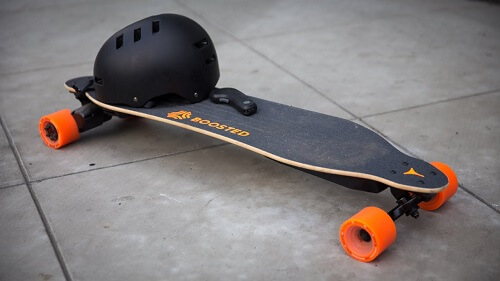 Are Electric Skateboards Legal In The UK – New Things To Know
People today are exploring eco-friendly and green transportation options, such as electric skateboards. But, the question under discussion is, are electric skateboards legal in the UK? Read along to find out the answer.
Electric Skateboards in the UK: Are They Legal?
No, electric skateboards aren't legal in the UK according to the UK eskate law. It means you can't ride an electric skateboard either on the footpath or road in Scotland, Wales, and England.
All the electric skateboards that can travel up to 15.5mph are permanently banned on pavements and roads within the UK.
UK Laws About Electric Skateboards
Because of the Highway Act 1835, the electric skateboard law has been in a grey area for a long time. The Act defines the carriage in a rather broad term in which you can't ride on a footpath; that's why you can't use electric skateboards or bicycles on pathways.
According to UK legislation, an electric skateboard falls under the category of electric scooters, making it motorized transportation. However, there isn't any tax applicable on the electric skateboard. Since it's a motorized vehicle, it may also require insurance, license, and registration.
Locations
There is light at the end of the tunnel, as the UK government announced on the 9th of May, 2020, to bring forth some plans to test E-scooter regulations from July 2020.
The Transport Minister announced the new rules to test rental e-scooters schemes in 50 locations across the United Kingdom.
It means the residents and visitors can hire an e-skateboard and use it legally in certain areas, such as Bath and Bristol. Moreover, the riders don't need insurance to hire an e-scooter; instead, they only need a driving license.
However, it's still illegal to ride a privately owned electric skateboard and scooter on public roads, construction sites, and busy streets. It means you can only ride an electric skateboard within the premises of your house.
Can You Own an E-Skateboard in the UK?
According to UK legislation, purchasing and owning an electric skateboard is lawful. Moreover, you can conveniently buy them online or from the market as they are freely available. However, their use is certainly restricted to private property only.
Laws Related to Electric Skateboard Protective Gears
Since it's prohibited to ride electric skateboards on busy roads and streets, that's why there aren't any rules about wearing protective gear laws.
It's recommended to wear all the protective gear, including helmets, knee and elbow caps, to ensure your safety and protection. However, UK law doesn't impose any legal requirement to wear protective equipment while riding an electric skateboard on private property.
Injury and Damage Laws
Since riding an electric skateboard on-road or pavement is a criminal offense, it means you'll face criminal prosecution if you injure someone.
Moreover, electric skateboards don't have any insurance, so it's better to ride them in uncrowded places; else, you'll be accountable for causing any kind of damage or injury.
Additionally, you'll also be responsible for paying for the damages done to anyone's property due to your negligence while cruising an electric skateboard. However, the compensation depends on the circumstances.
Conversely, if you hurt or injure yourself while using the rental e-scooter in the trial, it should be covered under the motor insurance policy. It's the responsibility of the rental operator to implement a policy to cover the use of electric skateboards.
Where Is It Legal to Ride an Electric Skateboard in the UK?
You must be wondering, where is it legal to ride an electric skateboard in the UK? It's lawful to ride an electric skateboard within the premises of private property only.
Conversely, it's illegal to use an electric skateboard on a public road. Similarly, you shouldn't cruise the e-skateboard on footpaths, bridleways, and cycle lanes that are designated for cyclists, pedestrians, and horse riders.
As far as the rental e-scooter trial is concerned, it's applicable in around 30 areas in the UK, including Newcastle and Bournemouth. Furthermore, you can rent an e-scooter from four boroughs within London - Ealing, Kensington and Chelsea, Richmond upon Thames, and Hammersmith and Fulham.
It's essential to keep the highest speed of an electric skateboard to 14 miles while riding. Moreover, for your safety, always wear a helmet and thick pads on your knees and shoulders. Lastly, even if you are riding a rental e-scooter, you can't ride it on sidewalks and pavements.
Conclusion
Electric skateboards seem to be a feasible and fast mode of transportation. You no longer need to walk to your nearest train or bus station. Moreover, it also supports the social distancing imposed by the recent global pandemic.
The Future of Mobility consultation will review the new transportation methods and their adaptability by the existing UK infrastructure.
That's why many electric skaters are anticipating the results of the rental e-scooter trial. In the meantime, you can enjoy practicing on an electric skateboard within the premises of your house.